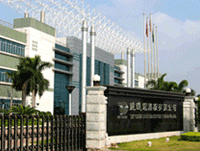 The manufacturing plants in Zhongshan currently have a total floor area of 110,000 sq. m. The first and second plant have total annual production capacity of 37.8 million sq. feet, enable the Group to produce large amount of PCB in short period.

The first plant located in Zhongshan has commenced production in May 2003 with a total area of 58,000 sq. m. and annual production capacity of 33.3 million sq. feet.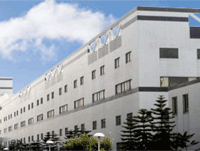 With sufficient supply of land, the two plants in Zhongshan are nearby, which can cope with the demand of PCB in China, at the same time can lower production cost through mass production. The second plant has commenced production in October 2007 with 52,000 sq. m. and annual production capacity of 4.8 million sq. feet.
As we believe that multi-layered PCBs will continue to dominate in the market in coming years, the new phase of the manufacturing plant will concentrate on the production of 4 to 12 layered PCBs, while first plant is mainly responsible for producing up to 8 layered PCBs.
Major Equipments
Automatic Cutting Board Machine
Auto De-burring Machine
Auto Exposure Machine
Auto Drilling Target Hole
Machine in Pressing process
AOI Machine
Pressing Machine
Drill Machine
Auto PTH Line
Auto Panel Plating Line
Auto Pattern Plating Line
O/I Layer Auto Exposure Machine
Auto Coating Machine
Auto Laminator
Developing Machine
S/M Auto Exposure Machine
Semi-auto Screen Printing Machines
Silk Screen Printing Machines
Vertical Oven
Routing Machine
Punching Machine
Auto V-Cutting Machine
Auto Beveling Machine
E-Tester
Vacuum Package Machine