LED Lighting Business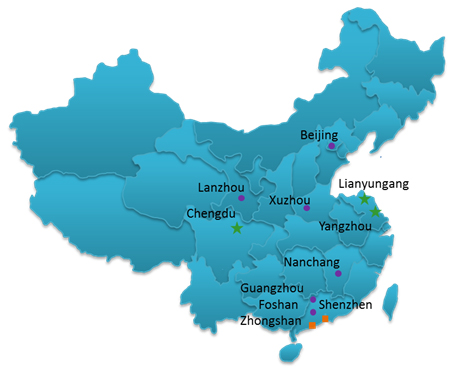 The Group has been recognized as LED project contractor by National Development and Reform Commission, as well as being promoted by the Guangdong provincial government. The Group mainly engages in LED street light installation for governments, and LED lighting commercial projects. Clients include provincial governments, large commercial centres and reputed brands in China.
The Group has research centres and plants in Shenzhen and Zhongshan, assembly plants in Lianyungang, Yangzhou and Chengdu, sales network covers Nanchang, Beijing, Xuzhou, Lanzhou, Guangzhou and Foshan. Leveraging on our Group's advanced Copper Aluminium Nitride ceramic packaging technology, several government recognition and track record, we are confident to expand our sales network of LED lighting business and enhance market share of the Group in the LED lighting sector in China.
PCB Business
The Group has been established good reputation in the PCB industry with quality products and services. Our customers mainly consist of multi-national corporations, large local brands and electronics manufacturing service companies.
The Group has been established business relationships with over 270 clients from China, the US, Europe, Japan, Korea, Hong Kong and Singapore, ensuring stable source of income.
Over the past years, we have maintained friendship and stable relationship with EMS and OEM customers. We believe that our Group can further develop new markets and new products through these strong foundation of customer relationship.